Letting Go To Say Hello To Something New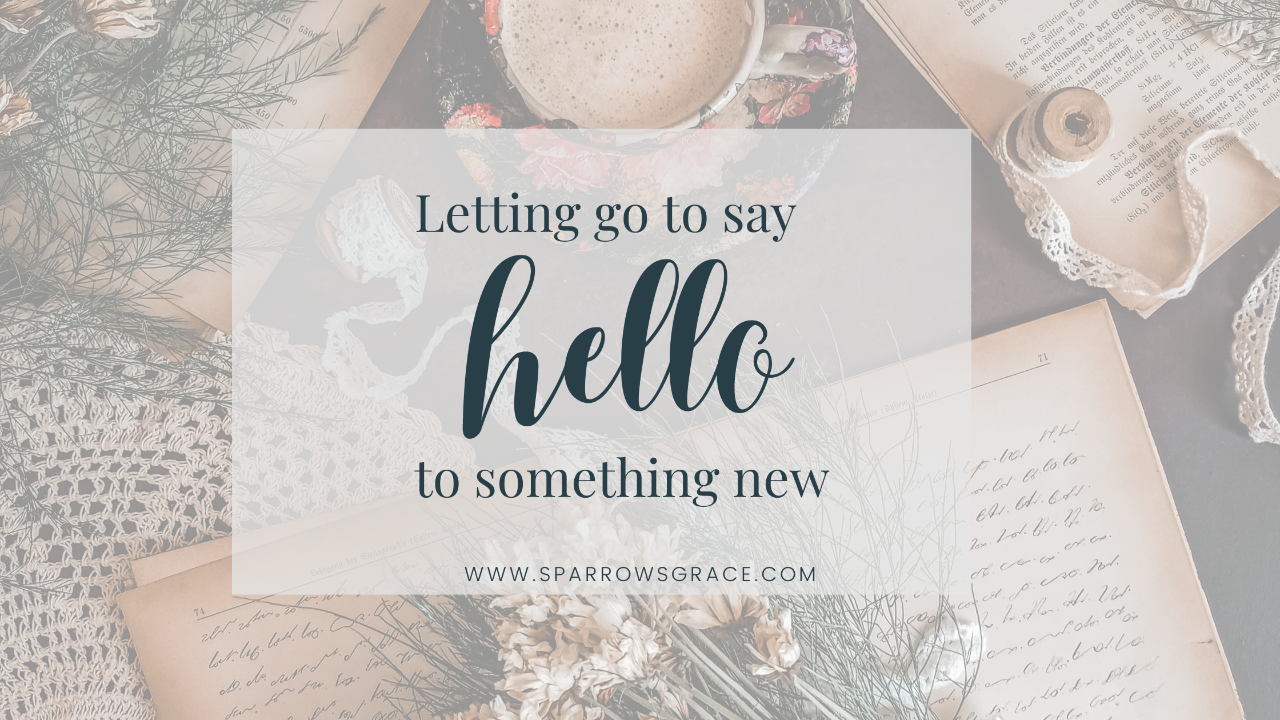 The days were getting shorter, the temperatures were dropping, and as evidenced by this withering daisy, it was clear that our once bright and beautiful flower garden was past its prime. At first, the thought made me sad, but then I recalled Jesus' words in John 12:24, "Very truly I tell you, unless a kernel of wheat falls to the ground and dies, it remains only a single seed. But if it dies, it produces many seeds."
The bittersweet truth that Jesus was conveying is that sometimes in life, certain things must pass away for new things to come.
Now the idea of letting go can be painful, even scary, especially when it comes to relationships, habits, aspirations, long-held traditions, or even possessions. But when faced with such a task, we can trust that the God who sees us and loves us will not leave us in a perpetual state of emptiness. Rather, He is both willing and able to replenish us through new and different means in His perfect timing.
How can we be sure of this?
One way is by recounting what God has done in the past.
For example, look at Job and all that he lost when Satan was allowed to test him… his family, his riches, and his health, and yet God not only saw Job through the trials, but He subsequently blessed Job with twice as much as he had before and allowed him to live to be an old man, full of days. (Job 42:10-17)
And think about Ruth who lost her husband, her family, and her country due to a famine, yet God gave her a new life in Bethlehem with a new husband, Boaz. Through their union, a lineage was formed that led to their grandson, King David and eventually to Jesus, the Savior of the world. (Ruth 1-4)
God was faithful to His people then, and He, who never changes, is faithful to His people now.
Another way we can be confident that God will bring beauty from ashes is by remembering who we are in Jesus… new creations!
When we placed our faith in Christ alone, our old selves died and were buried with Him, and just as our LORD was raised from the dead, we too walk in the newness of life. (Romans 6:4; 2 Corinthians 5:17) Surely, if God made a way for us to be reborn, it stands to reason that He will supply all our future needs.
And last, but certainly not least, when doubts creep in, we can always rely on God's Word, which will not, nor cannot fail.
In Matthew 19:29, we hear Jesus tell His disciples, "And everyone who has left houses or brothers or sisters or father or mother or children or lands, for My name's sake, will receive a hundredfold and will inherit eternal life." And in Revelation 21, we read about a new heaven and a new earth, for the first heaven and the first earth had passed away, and He who was seated on the throne said, "Behold, I am making all things new."
Friends, these statements are not mere platitudes; they are the sincere promises of the One who is sovereign overall.
So, as we begin this new year, is God asking you to say, "Goodbye" to something in the past so that you can be free to say, "Hello!" to something new, something different, something more in 2023? If so, what is it? Spend a few moments right now praising God for His past provision, confessing any reservations you may have and then listening for His guidance and reassurance.
Gail Sadler is a Christian speaker, Bible teacher, and blogger who is passionate about encouraging and equipping Christ followers to continue to grow in their personal relationship with Jesus. Her signature message for 2023 is entitled "How Do You Spell Joy? A-B-I-D-E", and she would love to share it at an event near you! To invite Gail to speak at your next Christian women's conference, retreat, or gathering, please email her at [email protected]. You can also visit her website, https://snapshotsofthedivine.com and follow her on Instagram or Facebook at @snapshotsofthedivine.